The Oxford Income Letter is an investment newsletter that's put together by a guy named Marc Lichtenfeld, who is a published author & pro-investor.
You're led to believe that it will teach you how to harness the power of dividends using Marc's "proprietary" 10-11-12 System & you're told that with less than 4 hours of work you can generate an additional $1,038 per week.
But obviously that's a pretty bold claim & naturally, it's probably got you pretty sceptical about the whole thing… So what's the deal? Is it actually legit, or is the Oxford Income Letter a scam that'll just end up costing you more than you ever make?
Thankfully you've landed in exactly the right place to find out as I've decided to take a closer look into it & in this honest review I'll be uncovering the truth about how it works & whether or not it's actually worth your time (or money). 🙂
What Is The Oxford Income Letter?   |   Who Is The Oxford Income Letter For?   |   How Does The Oxford Income Letter Work?   |   A Better Alternative   |   Is The Oxford Income Letter a Scam?
What Exactly Is The Oxford Income Letter?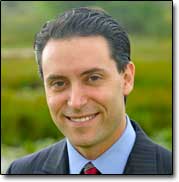 The Oxford Income Letter is a monthly investment newsletter that's penned by The Oxford Club's "Income Strategist" named Marc Lichtenfeld & the concept is that in each newsletter Marc will share tips on how to make more money.
Primarily Marc will talk about dividends as this seems to be his main forte, but on top of that, the newsletter will often contain various other income-producing strategies too, all of which are based on Marc's 10-11-12 System (to which he attributes most of his success).
So at this point, you might be thinking, well just who is this Marc guy? After all, if you're following investment advice you'll need to be sure that the person you're following it from can be trusted & knows his stuff.
All too often I come across fake or over-hyped investment products which are primarily designed to make money from people, rather than actually help the people make money. 2 examples that spring to mind are Technology Profits Confidential & The Big Book of Income.
But in this instance, the good news is that Marc is a real person, and he sure does know a thing or 2 about investing. The reason I can say that so confidentially is because Marcs actually written 2 books on the subject & he's even featured on CNBC, Fox Business and Bloomberg Radio.
His 2 books are titled "You Don't Have To Drive An Uber In Retirement" and "Get Rich With Dividends".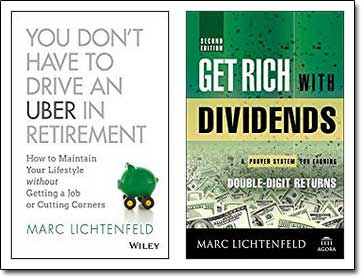 They've both got excellent recommendations on Amazon, and his Oxford Income Letter newsletter incorporates similar advice to the books – but it also comes bundled with actionable investment advice to help you make money.
The next question you're probably wondering then is will you be able to make money with it? And that's obviously the big one. Well, I'm going to talk about that in just a moment but firstly there's something else that's pressing…
Who Is The Oxford Income Letter For?
Well technically anybody could sign up to the Oxford Income Letter & take action on the newsletter's advice but realistically the whole thing is targeted towards retirees (or soon-to-be retirees) & I can tell that from their marketing.
In fact from what I can see the Oxford Income Letter is being primarily promoted via a website which is titled "The Perfect Retirement Business", and the Oxford Income Letter is sold as a way to rapidly boost retirement savings.

The page states that the average person only has around $12,000 saved for retirement & the Oxford Income Letter is sold as a way to "get an extra paycheck each week" to boost those savings.
The website specifically states (and I quote) that it "involves a special kind of cash-generating "pastime" where regular folks – including you – can rake in $1,038 or more each week".
It even states that you can "easily clear $54,000 per year", which is a heck of a lot of money.
And those kinds of claims make it sound too good to be true. In fact to be honest they make it flat out sound like a scam.
You see the reality in life (as you probably know) is that there is no such thing as easy money. You either put in the work to make money, or you take risks to make money… Which could alternatively result in catastrophic losses.
So what's the deal? How can the Oxford Income Letter boast such high returns? All that will be explained below when I show you how it works…
You Might Also Like:
How Does The Oxford Income Letter Work?
Well, essentially there are 3 parts to the Oxford Income Letter. There's the newsletter itself, which comes once a month… Then there's a weekly update that will give you information regarding the 4 portfolios talked about in the newsletter & finally, there's a "blast" which can be sent to you at any time to notify you of alerts.
In terms of making money from the picks you're providing with via the newsletter, the answer is yes… You can potentially make money, however, this is the part where I have to tell you that it's not quite so great as it seems.
I mean don't get me wrong, a lot of long term members do report having success with the newsletter, but there is absolutely no guarantee & the truth is that you could in fact just end up losing money.
There is also absolutely no promise of $1,038 per week & achieving that level of income would require a substantial upfront investment, which again is something that you could potentially lose.

So whilst I believe the Oxford Income Letter to be much better than many of the other investment newsletter I've seen (such as the Secret $20 Blueprint), it is still very hyped up which could lead to disappointment.
At the end of the day though putting the hyped-up sales page aside, I do believe that at a cost of $129 the Oxford Income Letter is fairly reasonably priced. However, you must be careful because if you sign up to it then you will be automatically enrolled for the subscription to "auto-renew" for the second & following years.
This is a trick that seems to have caught many people out as there are many complaints from people who've been charged without knowing about the auto-renew feature (which is not surprising because it's shown in very small font compared to the rest of the text on the order page).
But There's a Better Alternative…
Well, at least in my opinion there's a better alternative – in fact, there's actually a few. I mean take social trading for example. Essentially you're paying $129 to get monthly updates from Marc, yet over at a social trading site like eToro you could follow & copy pro-traders with live updates for free…
And then there's affiliate marketing – I mean I appreciate that it's a totally different way to make money altogether, but at least there's no risk involved & you're guaranteed to make money providing you put in the effort. You could get started with that at Commission Academy.
So whilst you could potentially make money with the Oxford Income Letter, I would save your cash & roll with one of the alternatives above instead. If Marc was guaranteeing profits via his newsletter then, of course, it would be a different story, but he's not.
My Verdict – Is The Oxford Income Letter a Scam?
It's definitely not a scam. Marc is a real person & the Oxford Income Letter is the real deal, however, what I will say though is that a lot of the websites I've seen promoting it are massively over-hyped.
If you are seeing it as a way to generate easy money with little to no risk then think again, because that's not how it works. There is always big risk involved in trading, that's the nature of it… And the more you stand to make, the greater the risk.
But if you have a lot of money to start up with, and you are not afraid of losing it all then, by all means, feel free to try the advice offered via Oxford Income Letter – but do remember about the "auto-renew" feature.
However, I'm not gonna lie overall I'm not personally going to be recommending it because I just don't see the purpose of paying for investment advice when there is plenty available for free via social trading sites.
And ultimately I feel that the way I personally make money online is just a much better alternative because at least it contains no element of risk & you don't need to spend lot's of money to get started with it.
So it's up to you what you decide to do, but I just hope my review here has given you a good insight into how it all works & I hope it will help you to make a better decision as to whether or not it's really right for you. If you do still have any further questions or comments though then don't hesitate to leave them below & I'll get back to you as quickly as I can. 🙂