The Ultimate Online Success Plan system tells you that you've just hit the jackpot & that you've finally found a system that can help you to earn lot's of money quickly & easily online through a "done-for-you" online business.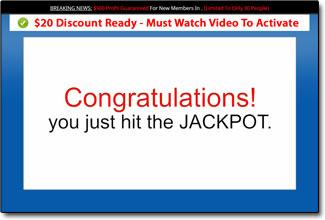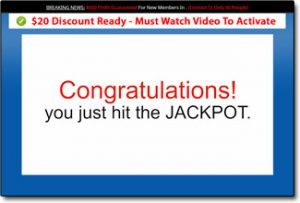 The system also claims to provide you with $500 profit guaranteed which is a very bold claim indeed, so what's the deal?
Is it actually legit?
Or is the Ultimate Online Success Plan a scam set to part you with your cash?
Well, you've landed in the right place to find out as I've looked into it & in this Ultimate Online Success Plan review, I'm going to be sharing what I found.
What Is The Ultimate Online Success Plan?   |   What Is MOBE?   |   The Big Problem   |   Is Ultimate Online Success Plan a Scam?   |   A Better Alternative
What Is The Ultimate Online Success Plan?
The Ultimate Online Success Plan claims to be a "done-for-you" system that you can simply plug-into & start making money, but the truth is it's not – it's actually just a sales funnel that's been put together to get you to buy into an entirely different online business opportunity named MOBE.
In short, MOBE is a company that sells products which are supposedly designed to teach people how to make money online but it also gives people the opportunity to make money by reselling these products onto other people.
So basically the idea is that you can sign up to MOBE, learn how to make money (by purchasing the products) & then start making money by getting other people to sign up to MOBE just like you did.
Anyway, it's quite common for the top affiliates of MOBE (people who are promoting it to earn commissions) to create standalone sales funnels like the Ultimate Online Success Plan.
They do this in an effort to increase the number of people they can get to sign up to the opportunity so they can make more money.
Some of the other sales funnels I've seen recently include the Home Biz Now system, the $500 Cash Club & The Money Academy – whilst they each look slightly different essentially they are all the same in the sense that has been designed simply to get you to sign up to MOBE.
Usually, when a system promises a $500 guarantee 99% of the time you can be sure that it has something to do with the MOBE opportunity because they claim to offer a $500 guarantee, so if you sign up with them, purchase the products & go through the training but don't make money they claim to give you your money back & $500 on top.
This sounds good in theory but the problem is I've never actually seen anyone get paid the $500 because usually, MOBE gets out of it by saying that you didn't follow the steps properly or that you didn't put enough time & effort into the program…
Basically, they'll get out of it one way or another so I would just take the $500 guarantee with a pinch of salt…
So, What Is MOBE?
Since we've determined the Ultimate Online Success Plan system isn't actually a system at all & that it is in fact just a sales funnel into the MOBE opportunity you're now probably wondering what it actually is & whether or not it's legit so let me touch on that…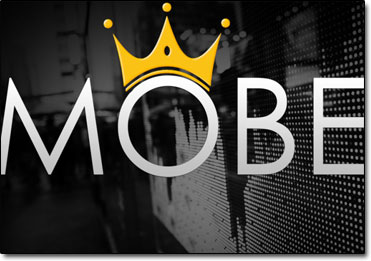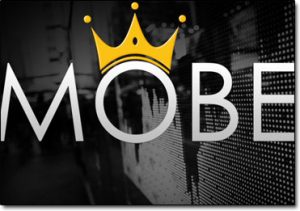 If you want you can read my full review of MOBE here, but basically to cut a long story short I don't recommend it because it's what's known in the industry as a pay-to-play high-ticket program.
The high-ticket part means that the products they sell (which teach you how to make money online) are pretty expensive & the pay-to-play part means that if you want to make money by reselling them onto other people you'll need to actually buy them yourself first to become eligible to earn commissions.
This essentially means that whilst you can actually make money through MOBE it will require quite a lot of investment to get the most out of it – especially since the product line adds up to around $50k in total.
The other issue which led me into making the decision not to recommend it was that the training found inside MOBE is heavily geared towards teaching you how to resell MOBE itself rather than teaching you how you can start your own standalone online business.
So for example if you were interested in dogs & you wanted to learn how to make money by promoting products related to dogs, whereas a company like Commission Academy could help you do that MOBE doesn't really help you as much in doing that.
Instead, if you sign up to MOBE the likelihood is that after you finish you the training you will find yourself promoting the MOBE opportunity onto other people.
Don't get me wrong you can make good money by promoting MOBE because the products are highly-priced which means the commissions are high too, but it's just not as easy as you're led to believe by the Ultimate Online Success Plan system.
Which brings me onto my next point…
The Big Problem
The MOBE program itself is technically legit but the real problem is the way it's being promoted through the Ultimate Online Success Plan program – basically, you're kinda led to believe that you can simply sign up & start earning money almost immediately without really doing anything which just isn't true.
They also don't mention anything about the high level of investment you'll be required to make if you want to get the most out of the program (which you'll be strongly encouraged to do).
The truth is that yes you can make money through MOBE but it will not come without hard work – the creator of the Ultimate Online Success Plan program is ultimately just selling you into the opportunity on a pack of lies so that he or she can simply get as many signups as possible because this is how they are making money.
Essentially they are not giving you the real details as to how it actually works they're just getting you hyped up about the potential opportunity of making some easy money to try & get you to buy into the program. The likelihood is that because you're sold in this way you'll probably find yourself disappointed at what you receive.
You Might Also Like:
Is Ultimate Online Success Plan a Scam?
In my opinion yes it is because whilst the opportunity it recommends to you is borderline legitimate (but expensive) it sells you into it on a complete pack of lies & I'm confident you'll be disappointed at what you receive in return for your money.
It's clear to me that the Ultimate Online Success Plan system has just been put together for the creator to make a lot of money by getting as many people to sign up to MOBE as possible – they don't really care about how they're getting people to sign up they are just basically saying anything they can to get you to hand over your cash, even if it's not entirely true.
Yes, you can make money with MOBE so in that sense the opportunity is legitimate but I personally don't recommend it because of the high amount of investment required which makes it very risky, especially if you're new & just starting out online… In my opinion, it's not the best starting point.
For those reasons I won't be recommending the Ultimate Online Success Plan system or MOBE to you because the reality is I think there are much better alternatives available if you're looking to make money online without risking a lot of cash to start out.
A Better Alternative
The sad truth is that unfortunately most of the programs promising to help you make money online are scams. I can say that confidently after exposing over 500+ of them here on this blog.
But the good news is that even though most of them are indeed scams, there are actually some very good programs in amongst them - some programs that can truly help you to earn money.
And out of all of the legit programs I've seen, the one I would recommend the most to anybody looking to get started online is Commission Academy. In my own opinion, that's the best place to start.
At Commission Academy, you'll be provided with everything you need (including the training & tools) to begin earning real money by promoting products or services for companies like Amazon online.
The best part is that there's literally no limit on the amount you can earn with it & the process is pretty simple which means that it's absolutely perfect for people that don't have much experience.
Some wealthy affiliates even earn as much as 5-figures per month... Or more!


I mean don't get me wrong, that kind of money won't just fall into your lap without doing any work... But the harder you're willing to work at it, the more you stand to earn with it.
So if you're looking to get started but don't know which route you should go down or which program you should join (and don't want to waste money on bogus things that don't actually work), then I'd highly recommend checking out Commission Academy first. You can learn more about it here.