Easykits.org is the name of the website that's at the heart of many so-called Amazon work from home related systems online such as Mass Income Machines, Push Button Cash Site & Website ATM… And it's possible that if you've ever looked into making money online Easy Kits is a site you've already come across.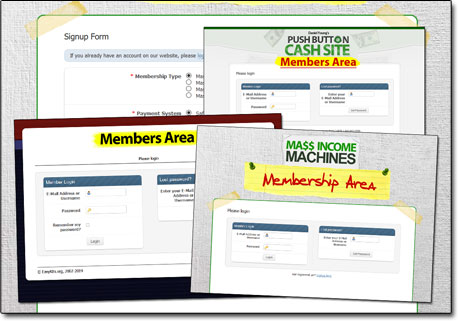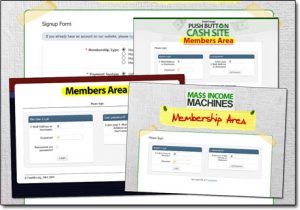 But all of the websites leading into Easy Kits make some extraordinary income claims which simply seem way too good to be true, so what's the truth about the whole thing?
Is it really legit & can you really make money with Easy Kits or any of these systems, or is easykits.org a scam to avoid?
Well, thankfully the good news is that you've landed in exactly the right place to find out as I myself have personally taken a closer look into it to see exactly what's going on & in this honest Easy Kits review I'll be uncovering the REAL truth about how it all works, as well why you'll 100% want to avoid it.
What Is EasyKits?   |   How Does It Work?   |   Is EasyKits a Scam?   |   A Better Alternative
What Is EasyKits.org?
As a stand-alone website, Easy Kits is pretty secretive. Their homepage displays nothing & there is no real information to be found about it online… However, it's the website that's associated with many "make money" systems online.
So after going through the likes of Mass Income Machines, Push Button Cash Site or Website ATM & signing up (which I absolutely don't recommend doing) visitors will ultimately find themselves at the website Easy Kits.
And it's at the Easy Kits where they're asked for whopping payments like the ones shown below:

(yes, that says $2,997!)…
So what is all of this about? And why on earth would people be willing to hand $2,997 to such a "secretive" website like easykits.org?
Well, in short, the whole thing is a typical get-rich-quick scam (I can say that confidently from the off after previously looking into systems associated with it) and the reason people are handing over amounts like $2,997 is because they think that after doing so they're going to get rich…
But obviously that isn't the case.
Heck, if you could legitimately just get rich by handing over $2,997 then everybody would be doing it… Nobody would be left working a job. Obviously, therefore, such a thing doesn't (and never will) exist.
The truth is that yes you can indeed make good money online – and there are many great ways to do it such as the one I personally use myself (affiliate marketing) – but in order to make good money, you must be prepared to put in some work to make it happen.
The internet is great but it's not magical & it's not just going to make money fall into your lap, so if anything promises that it will (such as the likes of the Website ATM system which is associated with the Easy Kits scam) then it's likely just trying to scam you.
However, I do appreciate that you're probably not just wanting to "take my word for it" when I say that, after all, you might have been really hoping that you were actually gonna make some good money with this thing… So instead keep on reading & I'll show you exactly how it all works so that you can see first-hand for yourself what's really going on. 🙂
How Does The EasyKits.org Scam Work?
So basically like I mentioned above in this review the Easy Kits scam is essentially just your typical get-rich-quick scam in that it promises the world, requests your money & then fails to deliver on its promises after getting your money.
However in an attempt to try & make their scam a little more cunning (and to get more victims), they try to keep the name of it a secret, and that's why instead of promoting it as Easy Kits, they promote it under various different names.
They create websites, like the Website ATM website which basically act as doorway websites. These sites pretty much tell you that you're going to get really rich with little to no work at all & then they ask for a "small fee" to get started, such as $37 or $47…
However, after handing over the money (which I don't recommend doing) that's when you'll discover that you've actually bought into the Easy Kits scam as you'll be taken to the "members area" located on the easykits.org domain (as shown below):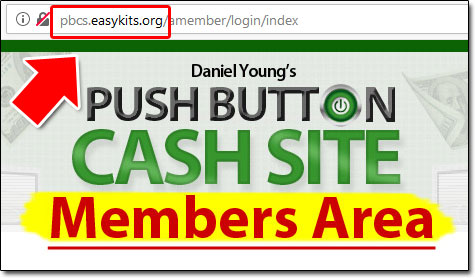 The easykits.org URL hosts a whole load of "members areas" for their various-named scam systems, and it's at the Easy Kits website where things get much worse… As it's there that they try to then sucker much more money out of you.
You see inside of the Easy Kits members area there is actually some legitimate training on a method called affiliate marketing, which is where you connect people with the products they're looking for online & earn commissions in return.
And affiliate marketing is indeed a legitimate (and great) way to earn good money online. It's actually the same way that I personally make most of my own income online.
So once you log into the Easy Kits members area they get you really hyped up about this potential opportunity to earn lots of money as an affiliate, and they state that you'll essentially be working for Amazon.
They make it seem like you'll actually be getting a work from home Amazon job, but what they actually mean is that you'll be joining the Amazon affiliate program and promoting products from their website (as shown below):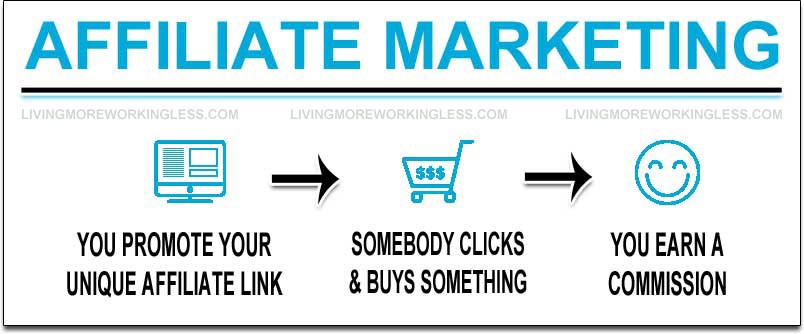 The problem though is that whilst this is indeed a legitimate & good way to make money, they make it seem like you're actually getting an Amazon job… So they make it seem like you'll be getting paid directly in return for the work you do, but that's not the case.
As an affiliate marketer you only get paid for the sales you generate – and the training provided via the Easy Kits website isn't in my opinion good enough to help you discover how to actually do that. They've just basically given you "enough" training to hype you up to get you to spend more money…
If you want to actually make good money with affiliate marketing then you need a legitimate training platform like Commission Academy (which you can actually get started with for free too).
But the real kicker comes when you discover how much the scammers behind Easy Kits want you to spend…
Another $37 or $47 maybe? Nope…
More like $2,997 ?:

And to convince you they kindly offer a "personal coach", who you're told will really help you out & make sure you make money… But those are just more lies because the "personal coach" is actually just a salesperson & they just use it as a trick to get you on the phone with them so that they can pressure you into a sale.
If they said, "we'll tell our salesperson to call you" obviously you're going to decline, but by claiming it's a "personal coach" they know that you're going to be much more likely to answer.
That's exactly how the Digital Altitude & MOBE scams operated & needless to say they were shut down by the FTC… The Easy Kits website, however, has been a little more cunning as it hides behind various names in an attempt to keep a low profile from authorities.
But when you see what's actually going on I think you'll agree that it's quite easy to see through it.
And frankly, there's NO way you should find yourself spending whopping amounts like $2,997 to get started with affiliate marketing because like I mentioned earlier there are legitimate places like Wealthy Affiliate where you can start for free.
Plus I myself have also put a guide together showing you how you can start your own money-making affiliate website for free as well.
So yeah, keep that $2,997 in your bank would be my recommendation, which brings me onto…
Is EasyKits.org a Scam?
In my opinion yes, it is a scam & the reason I say that is because even though there is some legitimate training inside of the program it is quite clear to me that the creators of it are trying to take advantage of people.
They're essentially promising that people will be able to make lots of money really quickly & easily which simply isn't going to happen, and then they're pressuring them into handing over extortionate amounts of cash.
This means that the people who sign up to the Easy Kits website will likely find themselves losing thousands of dollars of their hard-earned cash & they'll be very unlikely to actually go on to make anything back.
Plus like I mentioned earlier in this review there is simply no need to spend that sort of crazy amount of money just to get started with affiliate marketing because there are plenty of places you can get started with it for free, like Wealthy Affiliate.
And alternatively, there are many other legitimate ways to make money that don't require investment (or only require very little).
But either whatever you decide to do I just hope that my Easy Kits review here has given you a better insight into how the whole thing works & more importantly I hope it has helped you to save your hard-earned cash.
A Better Alternative
The sad truth is that unfortunately most of the programs promising to help you make money online are scams. I can say that confidently after exposing over 500+ of them here on this blog.
But the good news is that even though most of them are indeed scams, there are actually some very good programs in amongst them - some programs that can truly help you to earn money.
And out of all of the legit programs I've seen, the one I would recommend the most to anybody looking to get started online is Commission Academy. In my own opinion, that's the best place to start.
At Commission Academy, you'll be provided with everything you need (including the training & tools) to begin earning real money by promoting products or services for companies like Amazon online.
The best part is that there's literally no limit on the amount you can earn with it & the process is pretty simple which means that it's absolutely perfect for people that don't have much experience.
Some wealthy affiliates even earn as much as 5-figures per month... Or more!

I mean don't get me wrong, that kind of money won't just fall into your lap without doing any work... But the harder you're willing to work at it, the more you stand to earn with it.
So if you're looking to get started but don't know which route you should go down or which program you should join (and don't want to waste money on bogus things that don't actually work), then I'd highly recommend checking out Commission Academy first. You can learn more about it here.