Click2Sell is a relatively new website that appears to have taken the online world by storm, and to be honest I'm not surprised as it claims to provide its members with a revolutionary new way to earn good money through self-service online advertising… Even if they're totally brand new.
Visitors to the site (whether experienced in online advertising or not) are led to believe that they can simply sign up, create banner ads & begin profiting by generating impressions to the ads through "done-for-you" advertising packages.
It's something that's previously unheard of – and as a result it's something that you might also be sceptical of… So what's the deal? Is it truly legit & can you really make money with it, or is Click2Sell a scam that'll just end up costing you more than you ever manage to make back? Let's take a look…
What Exactly Is Click2Sell?
Essentially as they put it in their own words, "Click2Sell is a self-service online marketing platform that provides its members with powerful, easy-to-use and unique tools for participating in the online advertising revolution and becoming successful online marketers."…
Stripped down, this basically means that they give you the ability to create, launch & manage advertising campaigns via their site… Which in itself is nothing new, but the fact that they also provide "done-for-you" impression packages – as well as providing opportunities for those who don't yet have an online business to earn money from ads, is kind of a "game-changer"… If of course it's actually legit.
And on top of that they claim that their platform is "super easy" to use – meaning even if you're totally new to the world of online advertising then you're led to believe that you'll still be able to create successful campaigns via their site & earn good money as a result.
Does it work as promised though? And can you really make the kind of "good money" they claim you can? Let's see…
How Does Click2Sell Work?
Click2Sell has basically attempted to provide it's members with the "missing links" for starting an online business, to help then to stand a better chance of success & to help them succeed faster.
You see it's actually pretty easy to get accepted into an affiliate network & to get products to promote online, but it's not easy to make money unless you know how to generate traffic (visitors) to the offer.
Similarly it's pretty easy to go out & buy traffic (visitors), but once again it's not so easy to find the perfect product that will actually convert well with that particular source of traffic.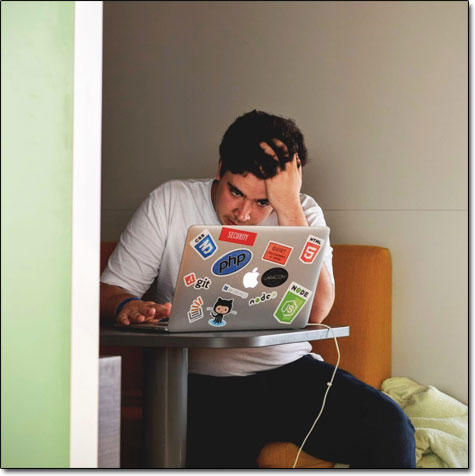 This means that generally when most people start out in online business they either find themselves frustrated at a lack of visitors to their offers, or frustrated at how quickly they're seeing money disappear from their accounts with nothing in return to show for it due to lack of sale conversions…
If you've tried to start an online business (and didn't follow these proven steps) then you'll likely know exactly what I'm talking about.
So here comes Click2Sell – a company which claims to provide users with all ends of the spectrum & all of the missing links for seeing success without the frustration… They provide the offers, AND the traffic, and all that's left for you to do is manage the campaigns.
What do they get from it? Well it appears they take a commission of any profits (as expected). Their 2 options of earning money (taking directly from their website) are as follows:
PPC (pay-per-click) – the member receives 85% of the revenue generated by each click resulting from the member's campaign.
PPA (pay-per-acquisition) – the member receives 85% of the commission paid for the acquisition (or sale) generated by the member's campaign.
So essentially for every $1 you make, it looks like they take 15% which would be 15 cents out of your profit. Not too shabby… If it works.
A Closer Look At The Process
Upon signing up to Click2Sell the first thing you're prompted to do is to create your first campaign. To do this you'll need to choose a name for your campaign (for your own reference only) & then set a budget based on the amount of impressions you wish to receive.
The campaign creation is pretty similar to that of most other ad networks – though clearly simplified down quite a lot… So if you are used to do the "overwhelming" ad control panels of networks like Bing Ads, you can rest assured that the Click2Sell is much more cleaner in that respect.
Anyway, regarding budget – Click2Sell have a number of fixed options here… This is a bit of a downfall in my opinion because other networks do allow you to be more flexible with your budget (and start with lower amounts) – but hey, if we can really make money with it then either way it's all good I'm sure you'll agree!
The packages they offer include the following;
Silver Package – $250 up to $1,499
Gold Package – $1,500 up to $5,000
Diamond Package – $4,500 – $15,000
There is also (as you'd expect) clearly a push on purchasing the higher priced packages as well as the higher you go the more features you get, such as a personal account manager to help you with your campaigns, more impressions, and "premium trafficked" websites to display your ads on.
The Diamond package promises up to a whopping 7.5 million ad impressions – though do take note that is impressions, not clicks… However still clearly impressive all the same as with the average CTR for display ads that could potentially see you racking up 26,250 clicks.
…whilst of course standing the chance to earn 85% of the revenue generated through the clicks (or sales) via the Click2Sell platform.
But remember in this instance with Click2Sell it is YOU that must secure the link between the traffic & the sales, as it is a self-service meaning that you are in full control of the advertising displayed.
It is up to YOU to attract attention & get clicks to convert to sales. That is your sole job at Click2Sell – hence the name.
So Is Click2Sell Worth It?
If you're an advanced online marketer then I'd be honest here and say probably not, as their platform is very simplified & as an advanced marketer you would likely see more profits by using the more advanced targeting options of platforms like Bing Ads etc.
However if you are brand new to online marketing – specifically paid advertising then Click2Sell could certainly prove to be a platform that could help you get started (without the frustration) as this is where the simplicity of it turns into a positive.
And I think the creators of Click2Sell also agree with me on this too as their "About Us" page does specifically state the following:
While professionals and agencies are welcome to use the self-service platform, Click2Sell is geared primarily towards individuals who are looking to enter the world of online marketing.
It's also worth pointing out that the Click2Sell should not be seen as some sort of platform that's going to be guaranteed to make you rich, or guaranteed to help you achieve success as that's not what it is. Although they provide you with the things you need (such as traffic & offers), it's still down to you to make the link between the two through the campaigns.
This means that whilst you could stand to make money with Click2Sell even as a beginner, just like with any other paid advertising platform you could also stand to lose money with it too if you are not careful.
And that brings me onto…
My Verdict – Is Click2Sell a Scam?
Well as far as I'm concerned Click2Sell is not a scam – but in the same breath as I mentioned in the previous section of this review it should be seen as some sort of "sure-fire" way to make money as that is not what it is.
They do appear to provide an easier opportunity to make money via paid advertising, but of course it is still up to you to produce high converting ads via their platform in order to make money… And if you choose one of the lower-priced packages (that doesn't come with an account manager for assistance) then you may still find this a troublesome task.
As I also pointed out above in this review as well it seems clear to me that the Click2Sell is primarily geared towards online marketers & therefore as a result may not be as useful for advanced marketers who would prefer the more advanced targeting options offered by the bigger platforms like Bing Ads or Google Adwords.
For the beginner though Click2Sell does appear to be an easy & straight forward way to venture into the world of online marketing via paid advertising – and the fact that they work off percentage commissions makes it reassuring since of course it is clearly in their interest for you to succeed.
The platform is still relatively new though so it will definitely be interesting to see how it develops over the coming months & to see what sort of success (if any!) it brings to its members. If you do have any further questions or comments about it (or if you've tried it & would like to share your thoughts) then do please feel free to leave them below. 🙂